Today's Top Stories
Highlights from press releases posted on Aug. 21, 2020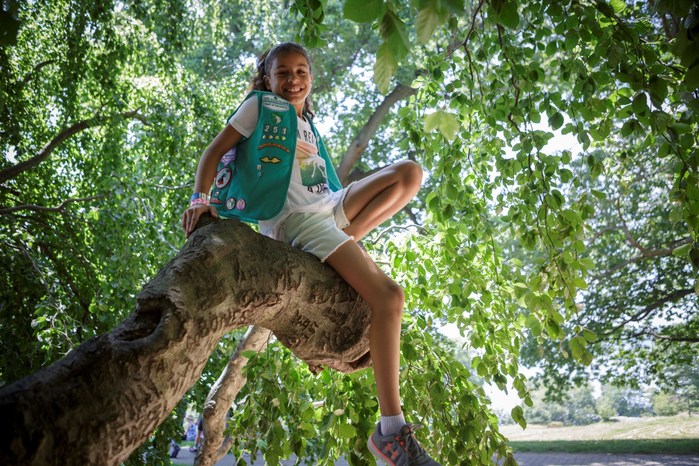 NEW YORK, Aug. 21, 2020 /PRNewswire/ -- Today Girl Scouts of the USA (GSUSA) launched a free virtual map of state park tours and activities from all 50 states so girls and their families can explore nature across the United States, safely from home. Leading up to the second annual Girl Scouts Love...
---
WASHINGTON, Aug. 21, 2020 /PRNewswire/ -- Below is the oral statement prepared for delivery by...
ADAMS, Mass., Aug. 21, 2020 /PRNewswire/ -- The modest home at 67 East Rd. in Adams,...
JACKSONVILLE, Fla., Aug. 21, 2020 /PRNewswire/ -- Black Knight, Inc. (NYSE: BKI) reports the...
Operating margins reach 14.6% helped by strong execution in face of global pandemic. Yearly...
Popular Resources
Industry trends, events, tips & tricks
---
---
---
Featured Products
Listen to your audiences, create compelling content, share your story with press releases and content distribution, and analyze your programs' effectiveness
Make intelligent, informed, rapid decisions to execute your communication strategy in a unified way across paid, owned and earned channels. Learn More 
---
Make your story stand out and build deeper connections with your audiences by promoting multimedia content — videos, photos, infographics and audio clips — proven to increase views by 1.4X with images and 2.8X with videos.*
Resources for Journalists
Meeting a Deadline?
Get story ideas in your inbox.
PR Newswire for Journalists helps you stay on top of the latest news in your beat. You'll also have access to ProfNet experts and multimedia to round out your stories, plus a media blog, job listings, and other resources.
Explore Products
Drive demand, engage audiences, enhance client relationships and build investor confidence with PR Newswire
Trending Topics
Track the topics that are taking shape, influencing conversations and powering decisions around the world
Browse News
Find news by industry or search for the topics that matter most to you