Energy & Natural Resources News stories on the various energy & natural resources industry sectors are featured in this section. Areas of interest include divergent energy sources: alternative, chemical, electrical, gas, mining, metals, oil & gas, and utilities. Domestic and international releases are posted as available, and may be in languages other than English (as originally released).
Featured Energy & Natural Resources News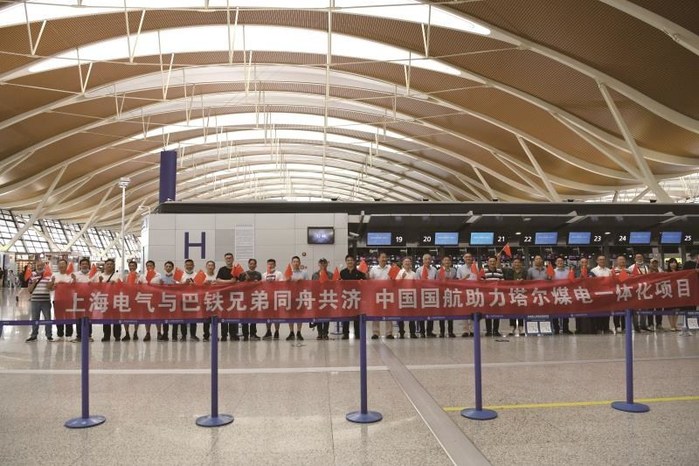 SHANGHAI, Aug. 21, 2020 /PRNewswire/ -- The first charter plane arranged by Shanghai Electric and Air China took off from Shanghai's Pudong International Airport on August 4, taking the first batch of construction team consisting of hundreds of Shanghai Electric's workers, engineers and managers to Pakistan as part of the support to speed up the progress of Thar Block-1 Integrated Coal Mine Power...
---
Latest Energy & Natural Resources News
Most Viewed Energy & Natural Resources News
NEW YORK, June 25, 2020 /PRNewswire/ -- Ideanomics (NASDAQ: IDEX) ("Ideanomics" or the "Company") MEG is pleased to announce that it has entered into a deal with Zhongsen Tower whereby both parties...
---
---
Latest Tweets Energy & Natural Resources News
Journalists and Bloggers
Meeting a deadline? Get story ideas in your inbox.
---
Our free and easy-to-use journalist tools can help you stay on top of the best story ideas for your beat.
GET STARTED NOW
Marketers and Communicators
Connect your story with your targeted audiences.
---
Reach the media, customers, and investors and achieve your communications goals by leveraging PR Newswire's multichannel content distribution network and targeting tools.
LEARN MORE